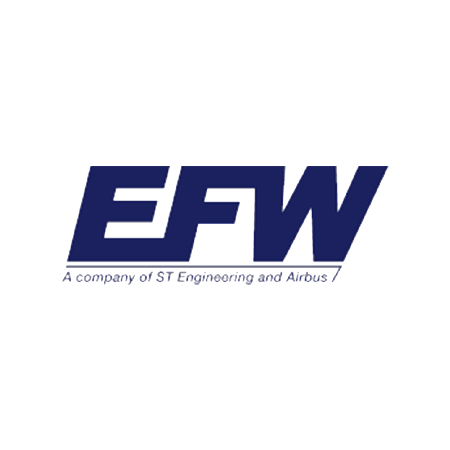 EFW combines various aviation and technology activities under a single roof: development and manufacturing of flat fibre-reinforced composite components for structures and interiors of the entire Airbus family, the conversion of passenger aircraft into freighter configuration, maintenance and repair of Airbus aircraft as well as engineering services in the context of certification and approval. As the Centre of Excellence Freighter, EFW pushes the further development of the Airbus freighter family.
In the business field of composite structures and interiors, EFW develops, designs and manufactures flat sandwich components for structure and cabin interior for the entire Airbus family. The company is a certified aircraft production organisation in accordance with EASA Part 21G. The product range includes floor and ceiling panels, cargo linings and bullet-proof cockpit doors Composite elements are being produced and delivered just in time to the Airbus assembly lines. EFW is also designing and producing complete modules and systems like the crew rest compartment for freighter. Approved in aviation – ready for rail. EFW expands its offers beyond the aerospace industry. In the field of Transportation EFW develops and manufactures dedicated floor panels for new tramway generations.
The passenger-to-freighter conversion comprises a standard extensive modification, carried out by order of the civil aircraft owner. The freighter conversion market comprises by cargo airlines, aerospace companies with aircraft fleet as well as finance groups like CDB Aviation investing in the new freighter generation to be leased to operators. As of today, more than 200 freighter aircraft have been converted for 40 customers throughout the world. Today's portfolio includes Airbus aircraft of the type A330P2F, A321P2F as well as A320P2F.